LOCAL PRODUCTS YOU KNOW AND TRUST
Our meat and cheese spreads, dairy products, and more come from trusted companies and producers of refrigerated
and freezer products here in the Southeast. They include:
Dairy Products: Fresh Milk, Cream and Cultured products, all sizes
Famous Pulled Pork, BBQ, and Chilis: Food Service & Retail
Packaged Meat: Bacon, Sausage, Cooked Ham, Turkey, and more
Our passion is ice cream! We have a large assortment of sizes available, in national, regional, and local brands!
Click on any logo below for more information on these products and brands. We strive to only bring our customers the best and highest quality foods!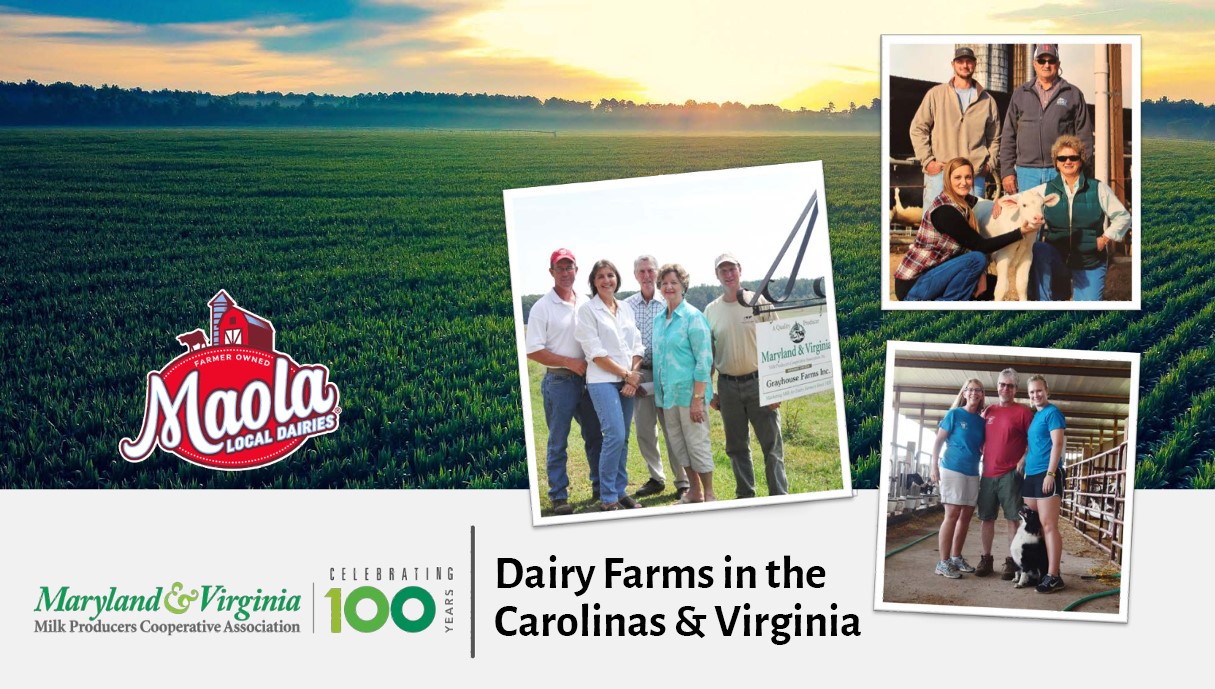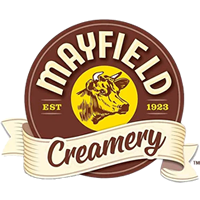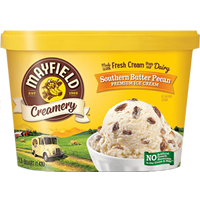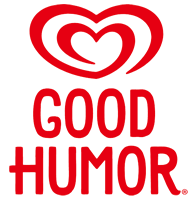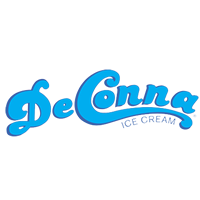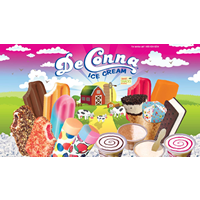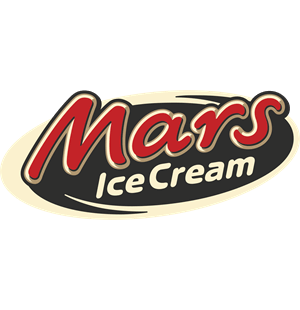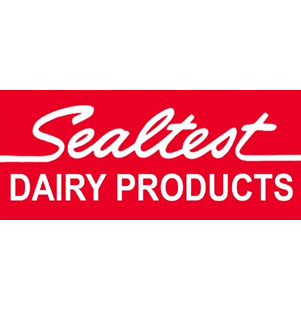 Pinecrest Foods offers a FULL-SERVICE ice cream program.
• We have the top brands with the best variety in the market.
• Our programs include ordering, stocking, rotating—AND EQUIPMENT!
• We service our customers weekly with a fully stocked truck.
• We have tub ice cream available with a wide variety of flavors.
• We have programs that will match up to our customers' needs.
• We offer PROMOTION PROGRAMS to generate interest in your ice cream program.
Ice Cream is an impulse buy and we have the best programs to encourage your customers to purchase ice cream at
your location!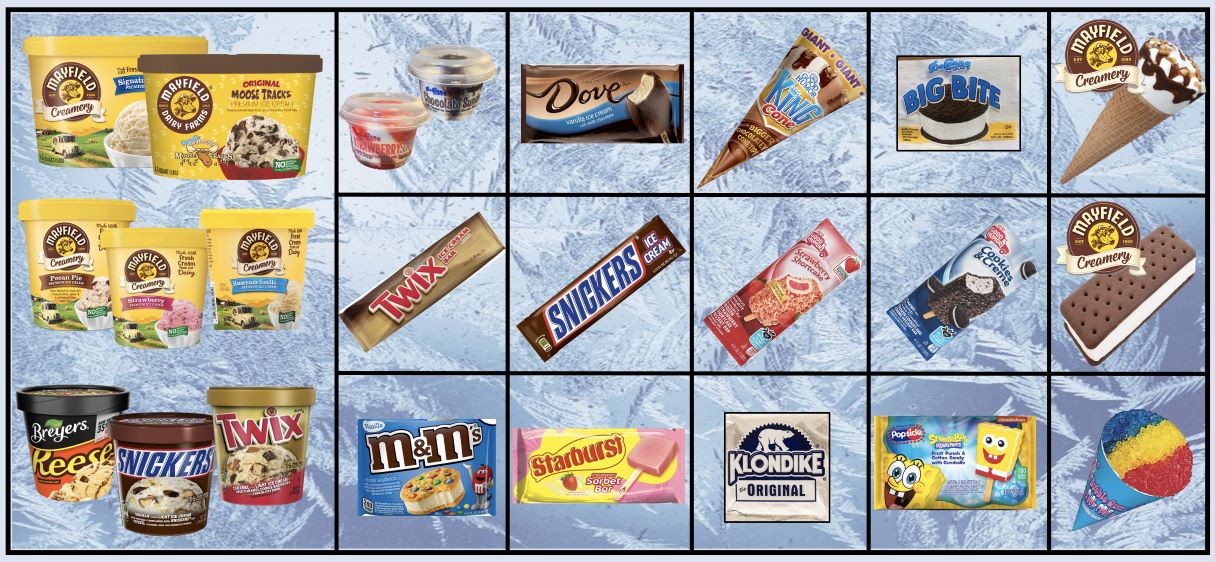 5-Basket — No Upright (example)
Our Ice Cream Tub Program:
Mayfield 3-Gallon Flavors
Cookies-n-Cream
Butter Pecan
Mint Chocolate Chip
Birthday Cake
Vanilla
Chocolate
Strawberry
Strawberry Cheesecake
Supercow (Vanilla base)
Choc. Chip Cookie Dough
Black Cherry
Praline Pecan
Moose Tracks
Extreme Moose Tracks
Espresso Chocolate Chunk
Rocky Road
Smoky Mtn. Fudge
Turtle Tracks
NSA Vanilla
Vanilla Yogurt
Chocolate Yogurt
Orange Sherbet
Rainbow Sherbet
New Flavors for 2024
Cotton Candy

Peanut Butter Cookies-n-Cream

Peaches-n-Cream

Pirate Treasure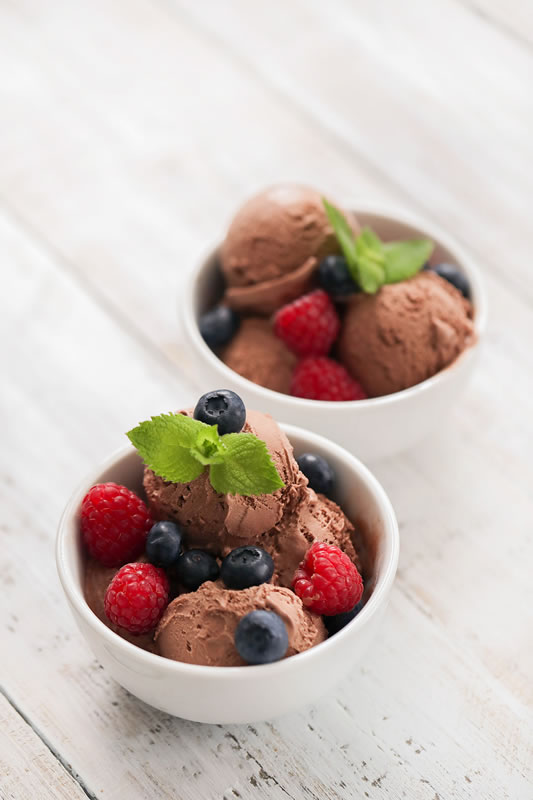 Equipment may be provided based on purchase volume
POS Materials available:
Flavor boards
Flavor tags