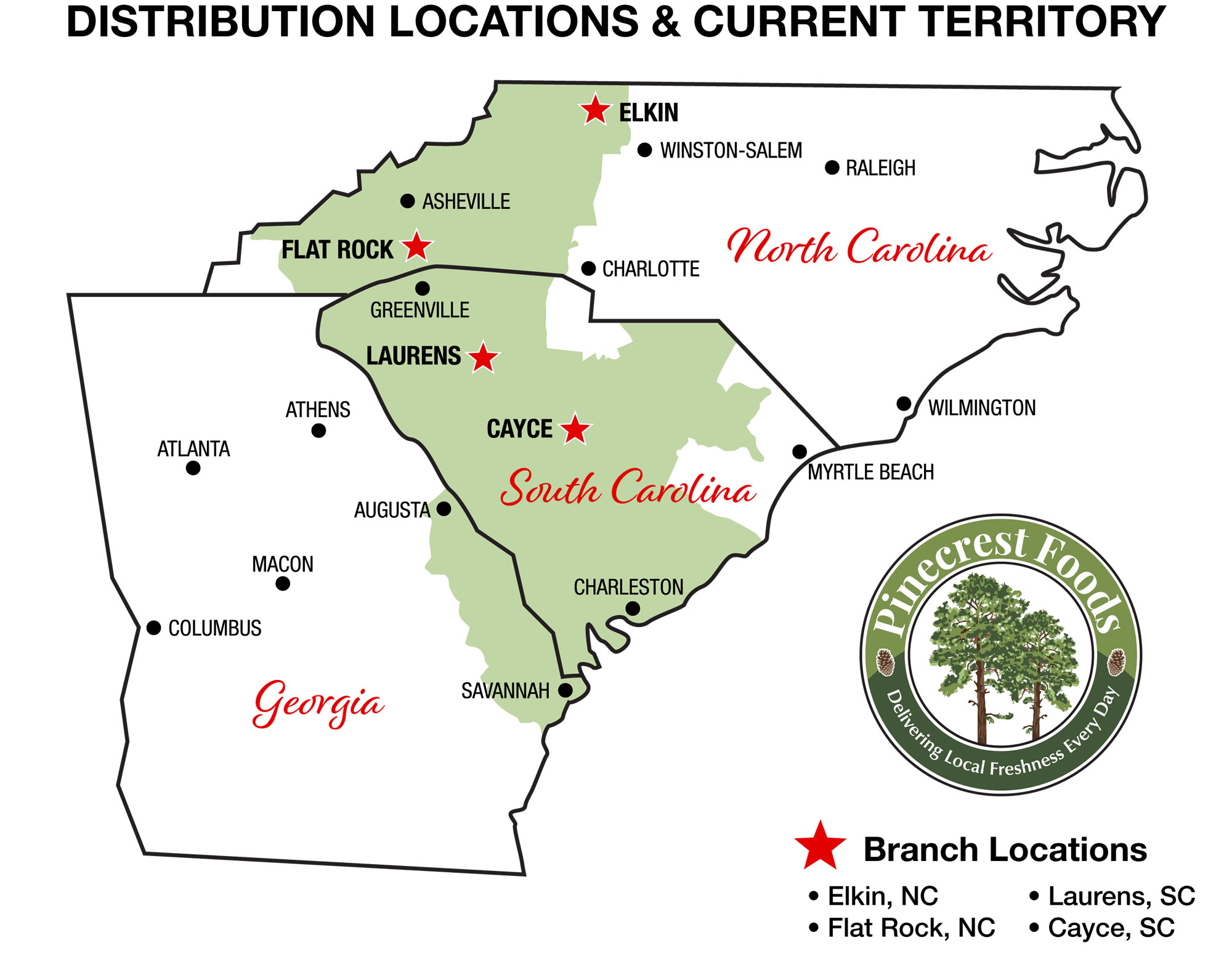 We are a SERVICE COMPANY!
We believe in bringing our customers the best products and the best service!
Our current distribution area includes most of South Carolina, parts of Western North Carolina, and part of Georgia
along the South Carolina border, from Augusta to Savannah.
As we grow and expand into new areas, we will update this map with our coverage areas.